Keep Yourself and Loved Ones Safe with Orders of Protection in East Peoria IL
While not the first choice for resolving conflict, orders of protection are sometimes the best step to protect you and your loved ones. Whether you are a victim of abuse or attempting to shield your children from harm, orders of protection help keep your abusers at bay. And if you need legal assistance to craft your orders of protection in East Peoria IL, you can rely on Borsberry Law Office's experienced team of attorneys.
What and Who are Orders of Protection For?
If you are a victim of abuse, stalking, violet threats or harassment, orders of protection are for you. Not only do orders of protection help keep your abusers away, but they also end continued harassment through the threat of legal consequences. If you're still unsure if orders of protection are suitable for your situation, here are examples of orders of protection Borsberry Law has assisted with before:
Assault – Verbal threats or threatening gestures
Battery – Abuse via physical contact
Online Harassment – Disparaging remarks on social media, text messages, or other chat platforms
Threats or Intimidation – It is against the law to prevent a victim from reporting abuse
Harassment – Destruction of property, repeated hang-up calls, verbal abuse, etc.
Stalking – Unwanted visits to your home, workplace, or school. Receiving unwanted phone calls and gifts. Following you around
Sexual Violence – Any violent or non-consensual sexual act
However, don't think someone is safe from orders of protection in East Peoria IL because they happen to be related or barely know you. No matter the individual, if they have engaged in abuse, stalking or harassment against you, they can be prohibited from engaging with you directly or through third parties via orders of protection.
Representation for the Accused
In addition to helping individuals secure orders of protection, we assist those who believe orders of protection were wrongly leveled against them. Sometimes, ex-partners can use orders of protection as leverage in custody battles, divorces, and other legal proceedings. If you believe you were wrongly accused of stalking, violence or harassment, we can help fight unwarranted orders or advocate for eased restrictions.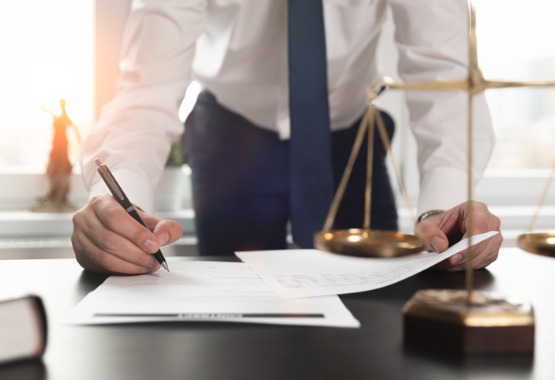 How Else Can We Assist?
Borsberry Law provides professional legal services for clients throughout Central Illinois. Our attorneys have experience working in Illinois courts, negotiating plea deals and settlements, and can provide support for personal legal matters. Whether contending with a DUI or wanting your fair share of property from a separation, our legal team is ready to assist! We provide services for:
Contact Our Office
You, your family, and your loved ones deserve to feel safe and protected. Keep the abusers in your life away with orders of protection in East Peoria IL from Borsberry Law Office. Learn more about our services or request a free consultation by calling 309-637-9000 to schedule a consultation. Our office is located at 203 NE Jefferson St, Peoria, IL 61602.