Act in Your Children's Best Interests with a Child Custody Attorney for Morton IL
Tackling cases involving child custody can be challenging for anyone without proper legal representation. Having a child custody attorney for Morton IL on your side helps protect your parental rights and the rights of your children. Especially when fighting for custody during a divorce, a lawyer is essential for reaching the best possible outcome for you and your kids. If contending with a child custody case of your own, reach out to the professionals at Borsberry Law today.
How Can Your Attorney Help?
Discussions over child custody between you and your spouse can be long, contentious, and not always in the best interest of your children. To ensure your child custody case stays on track, allow a child custody attorney for Morton IL to step in and assist. Some of what a child custody attorney can provide include:
Handling the Finer Details – There's plenty of work that goes into a child custody case. Without in-depth knowledge of Illinois custody laws, you can miss necessary steps, thus jeopardizing your custody battle. An attorney can take care of the finer details, such as filing paperwork, keeping track of court dates, gathering evidence, etc.
Building Your Case – If your case proceeds to trial, you'll want a reliable legal representative able to use all appropriate resources to build your defense. Borsberry Law will help develop a strategy for approaching your custody hearing. Furthermore, we will bolster your case using evidence, witness testimony and personal character references. Proving to a judge you are fit for guardianship is crucial to the success of your case.
Doing What's Best for Your Kids – Emotions can run high throughout divorce and child custody proceedings. While parents always have the best intentions for their kids, they can sometimes lose sight of what's necessary for the well-being of their children. Thankfully, having an attorney involved can ensure the best interests of your children are always taken into account. And for Illinois child custody, your children's best interests are the most crucial factor for a court's decision.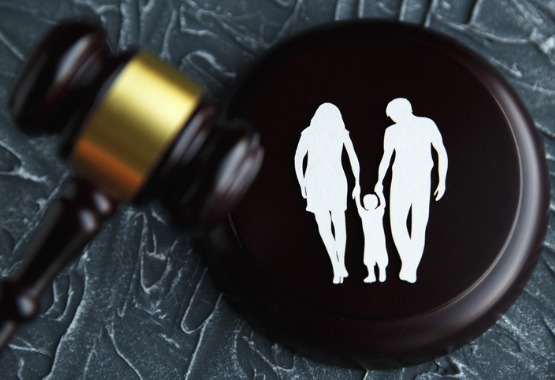 The Legal Services We Provide
Child custody isn't the only legal matter many families face. Borsberry Law prides itself on our attorneys' dedication to family law and our clients throughout the Greater Peoria area. As such, we manage cases covering:
Divorce
Child Custody
And More
Additionally, our attorneys have experience in the area of criminal defense, with cases covering traffic law, DUIs, felonies, and misdemeanors.
Talk with Our Team
To ensure your children receive the love and care they deserve and you and your children's rights aren't overlooked, hire the services of a child custody attorney for Morton IL. Call Borsberry Law today at 309-637-9000 to request a free consultation. Also, we are located at 203 NE Jefferson St, Peoria, IL 61602.