Take Legal Action Against Abuse with Orders of Protection in Peoria IL
Borsberry Law can help you get legal protection from harassment and abuse with orders of protection in Peoria IL. Give our legal team a call today at 309-637-9000 to work toward safety for you and your children. For more than 23 years, attorney Joseph M. Borsberry has helped abused or harassed parties in Central Illinois take legal action.
Let our legal team assist you by obtaining an order of protection if you are the victim of abuse, stalking, violent threats, or harassment. Attorney Joseph M. Borsberry knows you want peace of mind and security. Most importantly, you want the abuse, violence, threats, and harassment to stop. As a result, he represents men and women when they need orders of protection in Peoria IL.
Contact us today to schedule a free consultation and learn your rights. In addition, our legal staff invites you to find more helpful resources on our site, including testimonials about our services.
What Types of Harassment Are Covered by Orders of Protection in Peoria IL?
Borsberry Law wants to educate you in case you think you need orders of protection in Peoria IL. An order of protection can apply to the following sorts of issues you are facing:
Assault – verbal threats or threatening gestures
Battery – abuse by physical contact
Online or electronic harassment – disparaging remarks on social media, text messages, or chats
Threats or intimidation – it is against the law to stop a victim from reporting abuse
Harassment – this includes destruction of property, repeated hang-up calls and verbal abuse
Stalking – unwanted visits to your home, workplace, or school; unwanted phone calls or gifts; following you around
Sexual violence
In addition, Borsberry Law wants you to know that orders of protection cover you from abuse against more than just spouses or significant others. In fact, orders of protection covering the following parties:
Spouse
Domestic partner
Boyfriend or girlfriend
Roommate
Family member
A former partner such as an ex-spouse, ex-boyfriend, or ex-girlfriend
Coworkers
Acquaintances
Plus, orders of protection may keep you protected for up to two years. Usually, they prohibit the person from contacting you or your children, whether it's direct contact or attempted contact through a third party.
We Also Represent Accused Parties
Borsberry Law knows that sometimes false accusations are made when it comes to orders of protection in Peoria IL. A former partner may try to use one as leverage in a divorce, child custody, or legal proceeding. Consequently, we help falsely accused parties form a defense when they need a domestic violence attorney in Peoria IL. Also, we will fight an unwarranted order of protection or advocate for you to get eased restrictions, especially if you are being kept away from your children.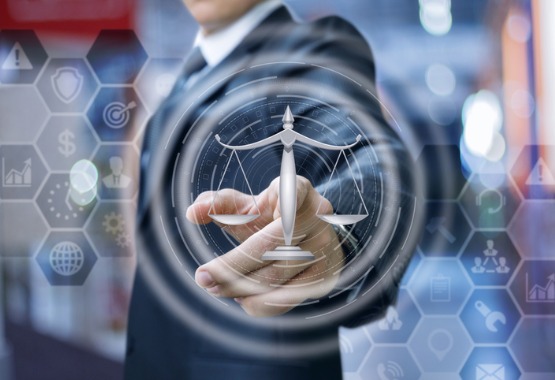 Our Areas of Law Practice
Borsberry Law provides free initial consultations and reasonable rates on a variety of practice areas. Our legal team works cases in Peoria, Tazewell, Woodford, and surrounding counties. In addition, our attorney has experience handling cases throughout Illinois in federal and state trial and appellate courts, all the way to the United States Supreme Court. Therefore, count on Borsberry Law for the following legal services:
Contact Borsberry Law for Orders of Protection in Peoria IL
Attorney Joseph M. Borsberry will work to get you safety from abuse with orders of protection in Peoria IL. Give the Borsberry Law Offices a call today at 309-637-9000 to get started. In addition, you can schedule a free consultation by contacting us online. We are located at 203 Northeast Jefferson Street, Peoria IL 61603.