A Positive Outlook on the Legalization of Cannabis
It's been nearly three years since Governor J.B. Pritzker signed into law the legalization of recreational cannabis. And at the beginning of 2020, legalization took effect throughout the state. However, with these changes in drug law for Illinois, has there been a significant impact on drug crimes throughout Peoria and Central Illinois? It would reason to believe numbers would be lower, considering arrests involving cannabis amounted to 40% of all drug crimes in the U.S. in 2018.
While much of the most recent data has not caught up with the present, a quick look at the statistics for drug crimes in Illinois shows initially positive results. In 2019, cannabis only contributed to nearly 25% of all drug related arrests for that year. In fact, you have to go back to 2016 or earlier to see cannabis crime numbers that more closely resemble the U.S. average. And if you consider these numbers were already trending downward before legalization took effect, we could see even lower numbers in the coming years.
While seeing such a drastic decrease in cannabis arrests is encouraging, and drug arrests going down since 2016, controlled substances have begun to fill the void. Thus, it's still crucial in Illinois to be aware of state drug laws and what is and isn't legal. For those interested, here's a quick reminder for some of the most crucial drug laws in Illinois:
Illinois Controlled Substances Act
Under the Illinois Controlled Substances Act, controlled substances are categorized, and the consequences for possessing, producing, trafficking, etc., are outlined. Each controlled substance is classified as Schedule I, II, III, and IV, with Schedule I being the highest. Controlled substances are placed into their categories based on the potential for abuse and whether or not there's any medical use for the said substance. The drugs you would most recognize from Schedule I include:
Heroin
Cocaine
Methamphetamine
LSD
Peyote
Ecstasy
Psychedelic Mushrooms
Generally, if you understand a drug as a "street" or "recreational" drug, it's classified under Schedule I. Schedules II, III, and IV include drugs that have some capacity for medical use but can be easily abused (painkillers, sedatives, opiates).
The penalties associated with these drugs' distribution, possession, production, and trafficking range significantly. Factors contributing to penalty severity include the Schedule of drug, the amount of a drug in someone's possession, the means used to obtain said drug, the circumstances in which the drug was being used, and more. For additional details on specific drug charges, schedule a consultation with Borsberry Law.
Cannabis Regulation and Tax Act
While the laws around cannabis use, production and sale have been significantly relaxed, there are still regulations to protect Illinois residents. For example, it's illegal to sell marijuana without a license, similar to how the state handles alchohol sales. Additionally, there are still limits for what you can and can't do with marijuana, such as:
Limit of under 30 grams in possession
Growing no more than five marijuana plants (medical marijuana cultivation only)
Where you're legally allowed to smoke
Taxes that apply to cannabis sale
If found in violation of the Cannabis Regulation and Tax Act, fines and charges can vary. However, penalties are significantly less severe than those associated with controlled substances under the Illinois Controlled Substances Act.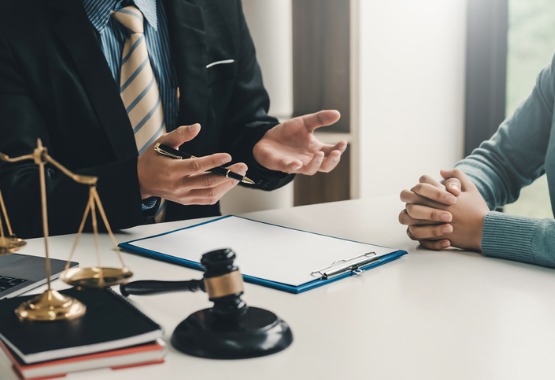 Continued Legal Progress
As sentiments towards drug use begin to change in Illinois, we will see gradual changes in current legislation. The recent legalization of recreational marijuana is proof of this. And in the past year alone, there has been a push to decriminalize low-level drug possession. Rather than punish those struggling with addiction, there's a growing desire to replace criminalization with addiction recovery programs.
Unfortunately, such decriminalization in Illinois does not yet exist, as recent bills addressing the matter have not come to fruition. Until then, you must stay up to date on the latest drug laws. And in instances where you're facing drug charges yourself, count on the experienced team at Borsberry Law. We've dealt with hundreds of criminal cases, a large portion involving Illinois drug law. Our team can help protect your rights, reduce sentencing, or assist in proving your innocence with the proper evidence and testimony.
To learn more about Borsberry Law and our services, contact us today at 309-637-9000. Our attorneys specialize in legal practices involving criminal law, child custody, divorce, family law and more. Also, we are located at 203 NE Jefferson St, Peoria, IL 61602.