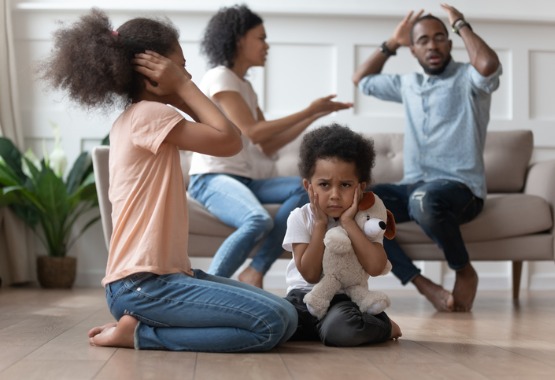 Put Your Trust in a Child Custody Lawyer for Peoria IL
Your children mean everything to you. And during divorce proceedings, you'll do everything in your power to ensure your kids are taken care of. But, without a child custody lawyer in Peoria IL, you may have no say in how your children are cared for. And not only is that an infringement on your rights, but the rights of your kids. So, to ensure such a situation doesn't occur, you need help from the attorneys at Borsberry Law.
At Borsberry Law, we dedicate our time and effort to ensuring your children are appropriately cared for. Divorce proceedings can be stressful enough without getting your kids involved. However, we have plenty of experience dealing with child custody cases. We can help maximize your chances of winning parent custody or make sure you receive a favorable amount of parenting time.
How to Prepare for a Custody Hearing
The state of your children's parenting might currently be up in the air, but it's our job to help ensure your child is placed in your capable hands. With help from our attorneys, we can make sure you are prepared for your custody hearing.
Document Your Interactions

It's a smart idea to have a record of interactions you can point to when your case is brought before a judge. Discussions between you, your children and the other parent show the state of being between everyone and can potentially help sway a judge in your direction. And your attorney will present such evidence in a way that is advantageous to your case.

Talk with Your Child

Having an honest conversation with your children about your separation and what is happening is vital for establishing a relationship of trust. Moreover, you can learn what's going through your kids' heads and determine how you can best support them during this crucial moment in their lives. Such a relationship between you and your children goes a long way to convince a judge on custody matters.

Don't Be Rash

A divorce and child separation can be an emotional time for any parent. However, it's essential to keep a cool head in the time leading up to the custody trial. If you let emotions flare, whether against your ex-spouse or child, anything can be used against you in official court arguments. Additionally, having an attorney represent you during your case is the key to showing calm and collected front to a judge.
Our Available Legal Assistance
At Borsberry Law, we're more than a child custody lawyer for Peoria IL. We dedicate ourselves to upholding the law and ensuring the rights of our clients are never trampled on. Thus, we offer legal services in areas such as:
Give Us a Call
When you're worried about your children and need help fighting for your and their rights, you need a child custody lawyer for Peoria IL. Give the professionals at Borsberry Law a call. You can contact us at 309-637-9000 for a free consultation. Also, we are located at 203 NE Jefferson St, Peoria, IL 61602.