Settle Your Separation with Help from a Peoria IL Divorce Attorney
The last thing anyone wants is for divorce proceedings to get out of hand. However, if you're in the midst of a contentious separation, ensuring everything goes smoothly might not be possible without help. Thus, you need the professional assistance of a Peoria IL divorce attorney to ensure you and your family are treated fairly throughout the divorce process.
At Borsberry Law, we are capable of assisting you with all matters related to family law and divorce. From child custody rights to separation of assets, we've dealt with it all. Our legal team and lead attorney Joseph M. Borsberry work quickly to develop and execute a plan for success.
How We Take Action
As a Peoria IL divorce attorney, we help address your separation's most critical issues and find a middle ground that's acceptable to all parties involved.
Helping with Children: Ahead of anything else, we consider what must be done to ensure your children are appropriately cared for. And that care sometimes involves determining visitation rights, who gets custody, how much child support must be contributed, etc.
Settling Asset Distribution: A divorce is more than deciding "who gets what." There are finances, bank accounts, credit card debt and more to consider when dividing assets. However, you can rest assured you're getting the fairest and best possible deal when allowing our attorneys to negotiate.
Court Representation: For a contested divorce where neither side can seem to agree, the final step might require going to court. And if this is the direction your divorce case takes, our attorneys can act as your representation. We know how to present a case clearly and concisely, giving you the best chance for a positive outcome.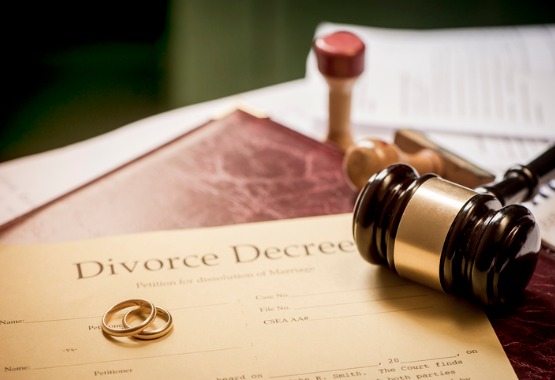 A Team Who Cares
When you choose Borsberry Law for your family law case, we get to know you and your family. Connecting with you on a personal level allows us to be better representatives for whatever your case involves. And if looking beyond divorce and family law, our legal team can provide counsel for criminal defense, DCFS, juvenile law and more.
Call Today
When you're looking for sound legal guidance from a Peoria IL divorce attorney, you don't need to look far. Allow the team at Borsberry Law to assist with your separation case. Call us today at 309-637-9000 to schedule a free consultation. Also, we are located at 203 NE Jefferson St, Peoria, IL 61602.