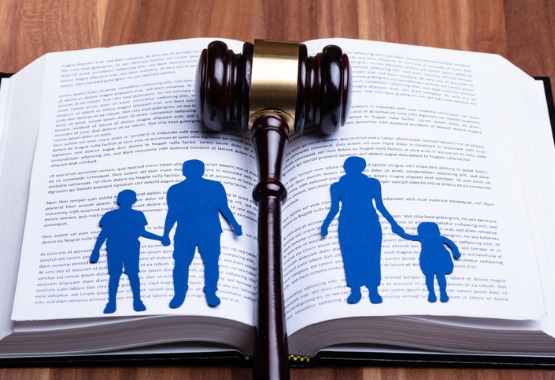 The Smart Choice for Family Law Peoria IL Residents Turn To
Borsberry Law is a locally owned law firm located in Peoria, Illinois. If you're currently sifting through options regarding visitation, child support or child custody, we would be honored to represent your case. Call our office today to speak with us about booking your free consultation. Borsberry Law is the smart choice for family law Peoria IL residents turn to.
Sorting Through Options
Folks in Central Illinois who have recently gone through divorce court may have thought their legal proceedings were over. However, if you and your former partner have children together, there's a reasonable chance you still have decisions to make regarding their future. Our legal team with sit down with you and learn just what your unique challenges are in your family law case so that they can provide you with sound legal advice. There are so many issues facing modern families today, but a knowledgeable attorney like Joseph M. Borsberry will work to find solutions that serve you and your family.
Custody and Visitation
If you are wondering what the most productive course of action is regarding an upcoming family law case, we have a few suggestions for you. It is likely a very good idea for you to spend as much time with your children as you can. While you are with them, do your very best not to bad-mouth the other parent. Stay positive and be sure to follow all court orders. Implementing these ideas, in addition to hiring Borsberry Law to represent you, will go a long way towards maximizing your chance of winning custody of your children. If you know you want to fight for custody, consider hiring us as your legal team as soon as possible. The sooner we're on your side, the quicker we can begin working for you. Our compassionate and experienced team will give you some peace of mind during this challenging legal process.
Adoption
Down the road, if you find you require an attorney to advise you on adoption matters, Borsberry Law also works in this area of the law. Our founder, Joseph M. Borsberry, has over 20 years of legal experience to serve you. If you reside in Pekin, Peoria or East Peoria and are seeking a dependable legal team, give our office a call today.
Contact Us
Central Illinois residents seeking legal representation for family law matters will want to book a free consultation with Borsberry Law at their earliest convenience. We can be reached at (309)228-9060, or through our website. If you're seeking counsel regarding child custody, visitation or adoption, we hope you'll consider hiring our team to represent you. When it comes to choosing a capable law firm, Borsberry Law is the smart choice for family law Peoria IL residents turn to.