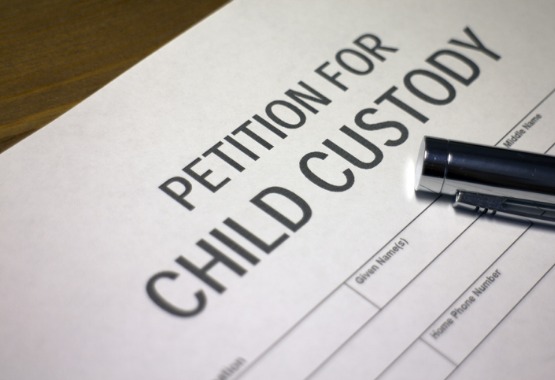 Put Your Children First with a Child Custody Attorney in Peoria IL
When a marriage dissolves, it's up to you and your ex-spouse to pick up the pieces. However, the most challenging part of resolving any divorce is the custody of children. Whether looking at an amicable breakup or a volatile one, a child custody attorney in Peoria IL will help the process go smoothly for both you and your children. Work out all custody details with the assistance of Borsberry Law.
Joseph Borsberry and his team have been practicing law throughout Central Illinois for over 23 years. We understand how difficult divorce, custody battles, and visitation rights can be. As a family lawyer, we have the experience necessary to handle the most complicated cases. Don't let the legal system or your ex-spouse take you for granted; let us fight for your rights.
Why Hire an Attorney?
Unfortunately, custody battles can be just that: a battle. Without the proper knowledge of family law, you risk losing out on rights to interact with your children. If you don't want to take that risk, you need a child custody lawyer on your side.
Work Out the Details

Hopefully, to avoid an escalation and court battle, the two parents can sit down and work out custody, child support, visitations and more. By hiring a lawyer to oversee these proceedings, you can ensure arrangements are made that both parties can agree to.

Build a Case for Custody

If bringing a custody fight to court, you want a solid case to prove you're right for the primary care of your children. An attorney will help you present your case in the best light. We negotiate with the judge, put forth compelling evidence and deliver an argument worth considering.

Put Your Children First

Ultimately, child custody attorneys will put the needs of a child first. When arguments become fierce, and negotiations become tense, an attorney will help the two warring parties reach a resolution that best fits the needs of the children. We desire to see your sons and daughters go to a stable home and have a happy life.
Secure More Than Custody
While we can supply a child custody attorney in Peoria IL to help win guardianship over your kids, we can assist with much more. As an experienced family lawyer for Peoria, Pekin and the surrounding area, we help with matters involving:
Contact Our Office
Do what's best for your child, with assistance from a child custody attorney in Peoria IL. Call Borsberry Law today for a free consultation. You can contact us at
(309) 228-9007. Also, we are located at 203 NE. Jefferson, Peoria, IL 61602, across the street from the Peoria County Court House.