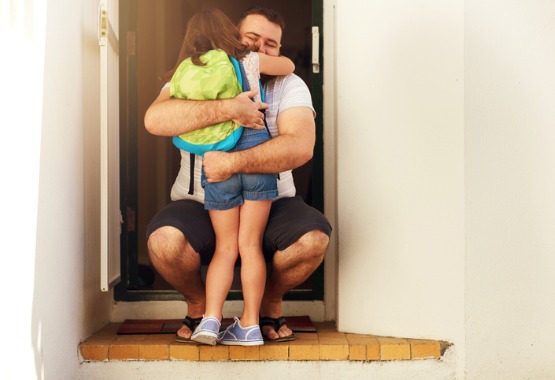 Find Legal Help with Visitation in Peoria IL
You have rights as a parent to see your child. And if your ex-spouse seeks to take those rights away or outright ignore them, you can take legal action. Thus, you need the services of Borsberry Law. Our team of attorneys can solve issues with visitation in Peoria IL. We approach your case in a manner that will restore or guarantee your visitation rights. After all, you deserve to be a part of your children's lives as much as the other parent does.
Borsberry Law can delve into all matters revolving around family law and divorce. Our attorneys have taken great strides to defend spouses and their children throughout the Greater Peoria area. Joseph M. Borsberry, the lead attorney at Borsberry law, has been practicing law for more than 23 years. With his experience, combined with his team's experience and dedication, Borsberry Law will help you reach the best possible solution for your visitation case.
What Our Lawyers Can Do
If you're getting nowhere in discussions and negotiations with the other parent of your children, it might be time to bring a legal professional to the table. We can help you settle disputes and establish visitation terms agreeable to everyone.
Explain Your Rights

As one of your children's parents, you have rights when it comes to custody or visitation. However, do you know what those rights are? If you don't, that's okay! Our team of attorneys can help explain Illinois law for visitation rights and advise you on the best ways to ensure your rights are addressed appropriately.

Act as a Mediator

The last thing either parent wants is to bring a child custody case to court, where the process can become messy and drawn out. Thus, our attorneys work towards mediation to settle a visitation or child custody dispute. Meditation opens the door to a quicker resolution and is more amicable than a fight in court.

Represent You in Court

If mediation is off the table, disputes over child custody and visitation rights can be resolved in court. And while this resolution option is never ideal, it's something our team of attorneys can handle as well as anything else. We bolster your case with evidence, documentation, testimony and the like, helping to show a judge why you deserve the visitation time you're requesting.

Handle Other Scenarios

Sometimes, it isn't negotiation that you need, but a way to ensure the other parent holds up their end of a visitation agreement. If you find an ex-spouse is actively trying to interfere with your visitation rights, we can protect your rights in court. Interference may include not allowing you the agreed-upon time with your children, attempting to convince your children of not returning to you for visitation times, etc.
Call on Our Team for More Legal Assistance
Battling for child custody or visitation in Peoria IL is something we at Borsberry Law take seriously. We dedicate ourselves to your case and ensure you can reach a fair agreement and the best possible outcome. Furthermore, we apply the same integrity and dedication to other legal matters you may be facing. For example, our practice areas include:
Talk with Our Team
You have rights when it comes to visitation in Peoria IL. Allow Borsberry Law to fight for them! You can contact us today at 309-637-9000 to schedule a free consultation. Also, we are located at 203 NE Jefferson St, Peoria, IL 61602.