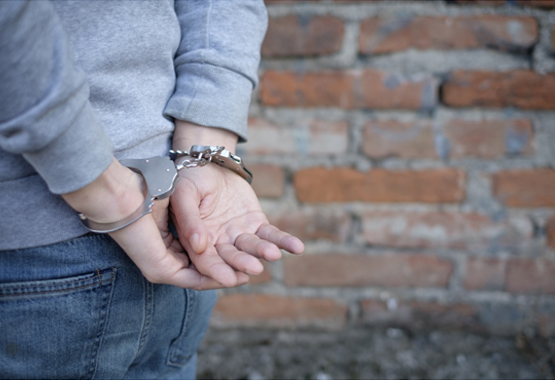 The Criminal Defense Attorney East Peoria IL Needs
Don't be caught without representation in the court of law. If facing potential criminal charges, you need professionals to help fight for your rights. Thus, it's crucial to find the proper criminal defense attorney in East Peoria IL to see your case. When wanting to improve your chances of a lesser sentence or prove your innocence, Borsberry Law can help.
The professionals at Borsberry Law strive to ensure clients across Central Illinois are treated fairly throughout the court process. From accompanying clients during interviews to arguing cases in court, our team of attorneys has the experience to handle your unique situation.
What Makes Us Qualified for Your Case?
There are plenty of lawyers to choose from, but how do you know which ones are right for your case. By following the example of Borsberry Law, you'll find the appropriate attorneys for your representation.
We are Specialty Lawyers

You wouldn't want a lawyer specializing in real estate law to handle your criminal case. While we specialize in a variety of other areas of law, criminal law is one of our main focuses. We have extensive knowledge of both state and federal law relating to drug crimes, DUIs, traffic violations and more.

We are Experienced

If you want proper representation, it's risky to go with attorneys fresh out of law school. Law firms with multiple years of experience and an extensive portfolio prove they can handle your case. Borsberry Law has been in criminal defense for the past 23 years, assisting hundreds of individual clients.

We are Part of a Large Community

Lastly, you shouldn't hire an attorney that resides outside of a big city. It may seem minor, but these lawyers often best represent their local communities. Thus, they don't see the variety of cases a law firm like Borsberry Law sees daily.
Find the Representation You Need
Moreover, if you're not looking for a criminal defense attorney for East Peoria IL, that's not a problem. Borsberry Law specializes in a variety of other areas of law. Led by attorney Joseph M. Borsberry, our team can handle cases having to do with:
Contact Us
If you find yourself at the center of a criminal investigation, get help from the criminal defense attorney East Peoria IL relies on, Borsberry Law Offices PC. Call us today at 309-637-9000. Also, we are located at 203 NE. Jefferson, Peoria, IL 61602, across the street from the Peoria County Court House.