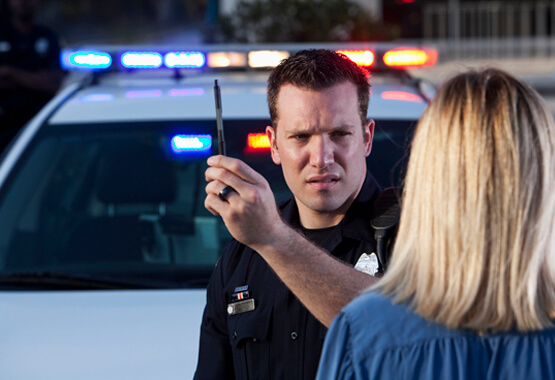 Get Help Quick from the Go-To DUI Attorney in Peoria IL
When you receive a DUI, you don't have time to delay. If you wish to contest the charge or attempt for a reduced sentence, you need help from a professional DUI attorney in Peoria IL. When needing one of the most reliable law firms around to represent you, look no further than Borsberry Law.
At Borsberry Law, we ensure our clients are treated fairly. For the last 23 years, we've taken on hundreds of cases, including those involving DUIs. If you're looking for results, our team of criminal defense attorneys can provide them. Locals across Central Illinois know they can count on Borsberry Law.
What to Be Aware of for Your Case
Even if you have a basic understanding of the law, it can be a difficult thing to grasp. By having the right lawyers with experience and a proven track record, you're more likely to get a better outcome for your case.
Were You Treated Fairly?

If you have any reason to suspect you were mistreated during the acquisition of your DUI, you need the help of a professional. A DUI attorney can look through the testing equipment used, field sobriety tests administered and the overall arrest procedure to determine if your accusal was wrong.

The Potential for a Deal

Sometimes, a DUI lawyer can work to get you a plea bargain for your DUI case. In this scenario, you plead guilty in exchange for a reduced sentence. Often, this can be the best option, as allowing the case to go to court can result in the most severe sentencing.

Every Situation is Different

DUI lawyers will always give your case the most attention possible. However, every situation is different, and outcomes can vary. An attorney will work to ensure you get the best reasonable conclusion for your case based on the charges that the court brings against you.
The Help You Need
Looking for more than a DUI attorney in Peoria IL? Borsberry Law can help. Our team, led by attorney Joseph M. Borsberry, specializes in numerous areas of law. We can handle cases such as:
Call Us
Get quality and thorough representation from the DUI attorney that has your back, Borsberry Law Offices PC. Contact us today at 309-637-9000. Also, we are located at 203 NE. Jefferson, Peoria, IL 61602, across the street from the Peoria County Court House.