Understanding Child Custody Evaluations and How to Prepare
During the divorce process, one of the most crucial aspects of a case is doing what's in a child's best interest. While many legal separations can agree on custody and visitation, this isn't always possible for especially contentious cases. Moreover, if the safety and wellbeing of a child might be at risk, further action might be required. In such instances, a court may request a child custody evaluation to be performed. But what is a child custody evaluation? When is it necessary, and how should you manage it? Borsberry Law is well versed in child custody cases, including custody evaluations. Let us explain the process and what parents must do during their evaluation.
What is a Child Custody Evaluation?
A child custody evaluation, also known as a parenting allocation evaluation, is designed to determine children's best interests based on Illinois law. Often, a court will order an evaluation if it's believed one or both parents might be ill-suited to care for their children or if one or both parents request it. While an evaluation can add a layer of complexity to a separation, preserving the health and safety of a child is always the court's primary concern.
A court-assigned mental health professional conducts evaluations, and the process's timeframe depends on parents' availability, family size, and additional factors. However, your evaluator will take great care to make the process as straightforward and stress-free as possible for your and your children's sake. Throughout your evaluation, your evaluator will conduct:
Individual interviews with the parents and each child
Interviews with relatives, friends, teachers and others who directly interact with the parents and children
Psychological testing to determine parents' mental fitness and ability to care for their children
Observation of parents' interactions with their children in a typical home setting
When Are Child Custody Evaluations Necessary?
As mentioned, a child custody evaluation is either ordered by the court handling the divorce case or requested by one or both parents. In many cases, evaluations are necessary due to parents not being able to agree to the terms of a custody agreement. However, in more urgent cases, child custody evaluations are necessary when a child's health and safety are considered at risk. Examples of scenarios where this might be the case include:
Domestic Violence
Mental Illness
Substance Abuse
Questionable Parenting Practices
In less serious cases, an evaluation might determine whether a parent can adequately care for a child with special needs. Or, if one or both parents are moving out of state, an evaluation will help decide what parent can provide a better living environment for their children.
How Should You Approach Your Child Custody Evaluation?
A better understanding of the child custody evaluation process can ensure a smooth and accurate evaluation. Additionally, presenting a calm, collected and organized front can show an evaluator you are fit to manage parental duties without the assistance of the other parent. If you have an upcoming child custody evaluation, here are some tips to help you prepare:
Stay Honest – Getting caught in a lie can be one of the worst marks to show on your child custody evaluation. To avoid such scenarios, stay honest with your evaluator and be open to potential criticism.
Take Your Evaluation Seriously – An evaluation is nothing to approach flippantly. Your evaluator is there to determine whether you're fit to handle parental responsibilities. Staying organized, dressing well, being prepared and staying calm throughout your evaluation will go a long way toward a positive character assessment.
Stay Positive – Disparaging the other parent will do you no favors during a child custody evaluation. Anything you say will be included in your evaluator's report. Thus, avoiding arguments or negative comments toward your partner or evaluator would be best.
Put Your Children First – While this tip might seem obvious, it's easy to get caught up in the emotion of a divorce and lose sight of the bigger picture: doing what's best for your children. Ensure you keep your children's interests and needs at the forefront of discussions with your evaluator.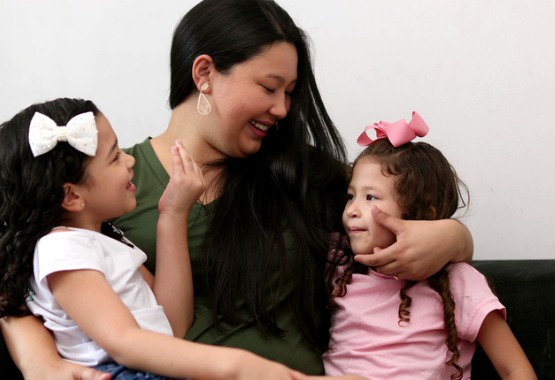 Talk with an Attorney
Divorce proceedings can be complicated and confusing, let alone with the addition of a child custody evaluation. If you still have questions about the process and everything an evaluation entails, allow the family law professionals at Borsberry Law to provide guidance. You can contact us today at
309-637-9000 to set up a free consultation. We are located at 203 NE Jefferson St, Peoria, IL 61602.