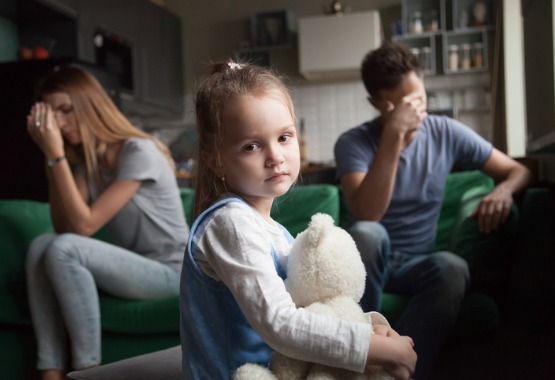 Need Help with Your Child Custody Case?
Your children are the most important part of your life, and you should want to fight as hard as possible for them. In the case of a custody battle, you can't afford to go in without legal counsel. By hiring a child custody attorney in Pekin IL from Borsberry Law, you can work towards the best possible solution for you and your family.
Borsberry Law has spent the last 20 plus years fighting for the rights of our clients. From issues of separation to criminal cases, we are some of the most experienced lawyers for Central Illinois. We understand legal battles can be long and stressful, so we work with you to develop a winning strategy and set it into motion.
Fighting for Your Family's Rights
Without a lawyer, you risk running into a host of issues while trying to win custody over your children. To reduce risks and improve your chances of a positive outcome for your case, you need the help of our team of attorneys.
Cool Heads

It isn't easy to not get emotional when legal matters involve your children. Instead, you can have your lawyer speak for you, and keep a clear and level-head. We are an unbiased voice, with a clear focus to winning your case for you and your children.

Reach Compromises

Without proper guidance, it's impossible to know if you are getting the best outcome for your case. A family lawyer better knows the legal system and can ensure you're always being treated fairly. We will get you the best possible compromise for your family.

Represent You

When it comes time to appear before a court, it can be a nerve-racking experience. To make sure you are representing yourself as best as you can, a lawyer can speak in your place. We understand the child custody laws in and out and will ensure all the crucial aspects of your case are laid out properly before a judge.
Beyond Child Custody Law
While we are the preferred law firm for finding a child custody attorney in Pekin IL, Borsberry Law can handle a variety of other legal matters. We specialize in multiple areas of law and are best suited to cover cases involving:
Get in Touch
Just as your children are the most important thing to you, so too is your case to use. As a top child custody attorney in Peoria IL, we will fight harder than anyone else for the rights of your family. Call Borsberry Law today at 309-637-9000 to get the assistance you need from the choice family lawyer of Peoria IL. Also, we are located at 203 NE. Jefferson, Peoria, IL 61602, across the street from the Peoria County Court House.