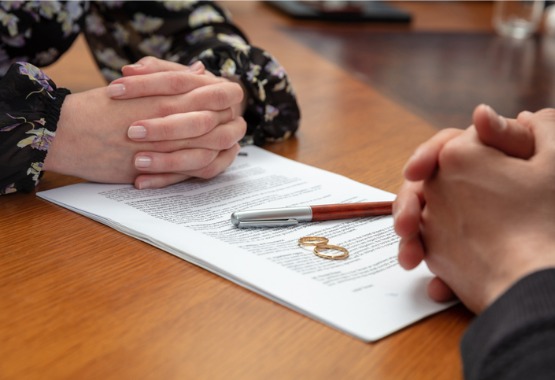 Manage Amicable or Contentious Separations with a Divorce Attorney for Pekin IL
While couples enter a marriage arrangement with the best intentions of staying together until "death do you part," not every relationship is the same. Time, attitudes, and life events can change feelings towards one another, eventually leading to a point in your relationship where you and your partner are no longer happy. If such is the case for you and your significant other, legal separation might be the best resolution to your marriage. When considering divorce, it's best to ensure you have the support of an experienced divorce attorney for Pekin IL. Give Borsberry Law Office a call today!
Why Should You Hire a Lawyer?
Yes, many successful separations don't always require the support of an attorney. However, when it comes down to it, divorce is a legal process where a lot can go wrong if not handled correctly. Even if the separation between you and your spouse is amicable, having an attorney assist with the process will ensure all parties walk away content.
Plenty of Experience

While there's a good chance this is your first divorce proceeding, Borsberry's legal professionals have managed hundreds of separation cases throughout Central Illinois. Not only do we understand the documentation, negotiating, and agreements necessary for divorce, but we are familiar with local family courts and judges, allowing us to create opportunities for a smooth separation process.

Unbiased View

If you and your spouse fight over every tiny detail of your divorce, your attitudes towards each other likely aren't positive. Unfortunately, negotiating in such a manner can create further contention, drawing out the separation process and leading to costly mistakes. For this reason, hiring a divorce attorney can be incredibly beneficial. We approach your case with an objective, unbiased viewpoint, allowing us to clearly and calmly negotiate on your behalf.

Fair Resolution

The last thing you want is to be taken advantage of during separation proceedings. However, without an experienced legal advocate by your side, you might reach a divorce agreement that's more "one-sided" than you'd prefer. Thankfully, having an attorney manage your case ensures both parties can reach a fair resolution for everyone. Our team will ensure you receive your share of property/debt and help achieve an agreeable solution for child custody, visitation rights, etc.
How Else Can We Assist?
As helpful as having a divorce attorney in Pekin IL for your separation case is, divorce isn't the only reason why you might need an attorney. From juvenile crimes to traffic violations, there are any number of legal issues you might require an experienced attorney to handle. That's where Borsberry Law can help! Our lawyers cover a variety of practice areas, including:
Call Borsberry Law Today!
No matter what part of the separation process you're on, having an experienced divorce attorney for Pekin IL can help your case reach a positive resolution. To learn more about our legal services or request a free consultation, contact Borsberry Law today at 309-637-9000. We are located at 203 NE Jefferson St, Peoria, IL 61602.