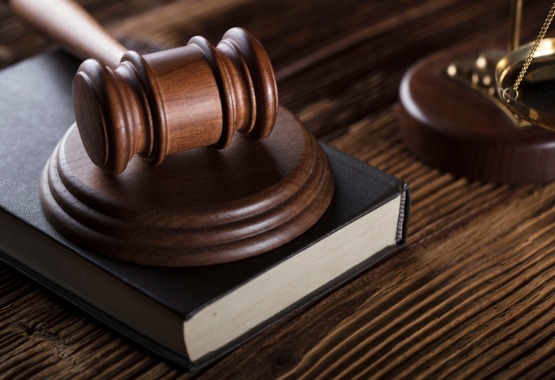 Get the Criminal Defense Lawyer Pekin IL Turns To
If you're facing criminal charges and want a top-rated attorney to represent your case, give Borsberry Law a call. Joseph M. Borsberry has over 20 years of experience representing clients in need of a zealous advocate in court. Our Central Illinois office serves Pekin, Peoria and East Peoria, so if you're a resident of these cities, give us a call to get the criminal defense lawyer Pekin IL turns to.
Ask for Us
It's imperative that if someone is trying to discuss a case with you that you do not answer any questions. Instead, request to speak with an attorney at Borsberry Law. If you are being questioned by police or other law enforcement, you have the right to speak with a criminal defense lawyer. You are under no obligation to answer questions on your own. Be aware that even after you request to talk to an attorney, you may be asked the same questions again. Simply repeat that you are not answering questions without your attorney, ask to make contact with our office, and remain silent. Also, please note that it is always advisable to take the actions described above in a respectful manner.
Examples of Criminal Cases
Whether you or a loved one are looking for a criminal defense attorney, you'll want someone with experience and reliability. We have been in the business of legal services for over two decades and have seen a multitude of scenarios that fall under the category of criminal law. For example, if you are in possession of a firearm that does not have a proper permit, this falls under gun crimes. If you are charged with this type of offense, you will need a criminal defense lawyer.
A different kind of criminal charge is a DUI. DUIs are technically traffic crimes and can include driving under the influence of drugs or alcohol. This is a serious offense in the State of Illinois, which is why if you are facing a DUI charge, you'll want to call our office as soon as you're able.
Finally, over the past 23 years, our law firm has handled drug crimes of all sorts. The details surrounding this type of criminal charge can vary greatly. We have the knowledge you need to get you from one side of a drug charge to the other.
Contact Us
No matter the reason you're searching for a criminal defense attorney, Borsberry Law can provide the legal representation you need. Our team is committed to serving you, from your free consultation through wherever your case may lead. Please call our Peoria office at 309-637-9000 to speak with us today. You may also utilize our online contact form to get in touch with us, and one of our staff will get back to you. We look forward to hearing from you to help you get the criminal defense lawyer Pekin IL turns to.