If Facing Charges of Violent Crimes in Peoria IL, Call Borsberry
The most serious of crimes you can be accused of are those of the violent variety. However, there might be more to your case than what an officer or judge might see. To tell your side of the story and defend yourself against charges of violent crimes in Peoria IL, you need an experienced attorney to handle your case. As such, you need the team at Borsberry Law to provide you with a robust legal defense.
Examples of Violent Crimes
Violent crimes can vary significantly in severity, based on the damage or harm done to property or individuals. As such, if you find yourself accused of any of the following, call Borsberry Law ASAP:
Arson – If you cause damage to property through fire or explosives, with intent and when it's reasonably expected for individuals to be inside the property.
Discharge of a Firearm – Shooting off a gun in a reckless manner and putting other individuals in harm's way.
Murder – The unlawful killing of someone.
Battery – The act of injuring another through physical means, potentially involving a weapon, the harm of a protected class, or a sustained severe injury of the victim.
Rape – The act of sexually penetrating an individual under threat of force. It's also illegal to engage in sexual acts without consent, with minors, or with someone that holds a position of authority or trust over the perpetrator.
Penalties You May Face
There's a significant difference between the reckless discharge of a firearm and the murder of an individual. As such, penalties for violent crimes in Peoria IL can differ greatly. For example, the threat of harm or the infliction of minor harm on someone can lead to a misdemeanor. And for misdemeanors, penalties can include up to one year in prison and a few thousand dollars in fines. However, more serious crimes, such as murder or sexual assault, are considered felonies and can land you in jail for anywhere from three years to a life sentence.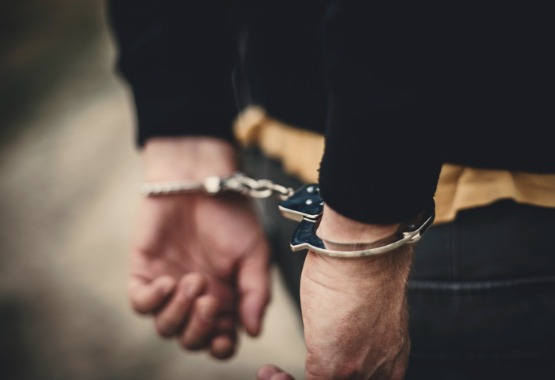 How Borsberry Can Help
Numerous legal options can be taken for your defense, depending on the circumstances surrounding your case. By sitting down for a consultation with Borsberry Law, we'll go over the facts of your arrest and determine the best course of action for a legal defense. Ultimately, we'll work to reach the best possible outcome for your case. Potential defenses of violent crimes in Peoria IL include:
Self-defense
Alibi's proving you could not be the responsible party
Misconduct in the investigation
Potential mental disabilities
Mistaken identity
And more
Call Today
Charges of violent crimes are a serious offense. You need a legal professional to address your case as soon as possible. As such, you can give the criminal attorneys at Borsberry Law a call today. Contact us at 309-637-9000 to set up a free consultation. Also, our office is located at 203 NE Jefferson St, Peoria, IL 61602.