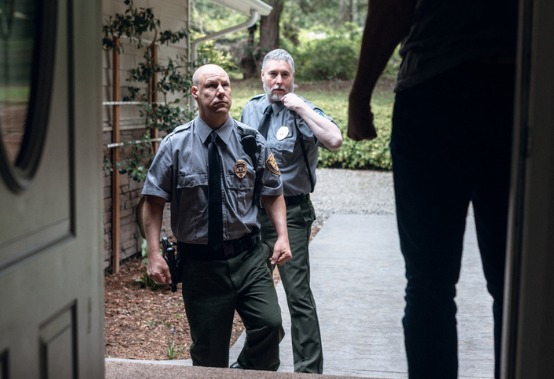 Don't Let Charges of Domestic Battery in Peoria IL Ruin Your Life: Call Borsberry
If facing charges of domestic battery in Peoria IL, you'll find the criminal justice system to be incredibly out of your favor. And for those with charges being misrepresented or overblown outside the context of the case, it can become difficult to prove your innocence or fight for lesser charges. Thankfully, Borsberry Law Offices have the experience necessary to fight your case in court. We work diligently to achieve the best possible outcome for your case.
What's Domestic Battery?
An individual found to be intentionally or knowingly (without legal justification) committing a violent act to a family member or member of the household is known as domestic battery. Often, crimes of domestic battery are committed against a spouse, children, parents or other close family. It's also worth noting that an actual violent act must be carried out for the crime to be considered domestic battery. Otherwise, the crime becomes domestic assault. Violent acts include:
Causing bodily harm
Physical contact of an insulting or provoking nature
Verbal harassment
Threats
Child abuse
Sexual abuse
Emotional abuse
The Severity of the Crime
If found guilty of domestic battery, the crime has a mandatory minimum sentence. Of course, domestic battery convictions have several levels:
First Offense – Usually considered a Class A misdemeanor. Comes with a minimum of one year of jail time and up to $2,500 in fines.
Multiple Offenses – For every subsequent offense after the first or additional contributing factors to an initial offense, the level of crime goes up, starting at a Class 4 felony and rising in severity from there.
Aggravated Domestic Battery – When the perpetrator of the crime commits great bodily harm, causing permanent damage, disability and disfiguration, this immediately upgrades the crime to a Class 2 felony.
How Can We Help?
When handling domestic battery in Peoria IL, we will delve into your case to discover the best course of action. Overall, there are several routes Borsberry Law can take with your case. For example, your legal team may argue:
False Allegations – We sometimes find a reported assault charge to be a fabrication of the victim. If this reflects what you're experiencing in your case, call us right away.
Self Defense – If you only acted in self-defense of yourself or others, charges can be dropped and sometimes reversed.
Cannot Prove Guilt – If there is any reason to doubt the violent act occurred in the manner being described by the prosecution, your guilt cannot be proven. Thus, you can be found not guilty with a lack of evidence for the accused crime.
At Your Defense
Domestic battery isn't the only crime our lawyers cover. At Borsberry Law, we assist in defense of offenses such as:
Violent Crimes
Traffic Violations
Contact Us Today
If facing charges of domestic battery in Peoria IL, ensure your defense is as strong as it can be with help from Borsberry Law Offices. To learn more, contact us today at 309-637-9000 to schedule a free consultation. Also, we are located at 203 NE Jefferson St, Peoria, IL 61602.