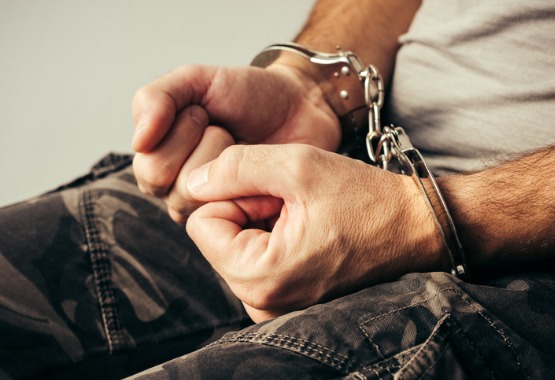 A Reliable Criminal Defense for Peoria IL Locals
When facing an arrest or criminal prosecution, it's only natural to feel lost or confused. The justice system often aims for saddling the most severe punishment on those who break the law, regardless of the circumstances surrounding the case. Thus, you may feel to be mistreated in your criminal case. The one solution to ensuring a fair legal process and trial is to secure the proper representation for your situation. And when searching for reliable criminal defense for Peoria IL, you can count on the professionals at Borsberry Law.
When working with criminal cases, the team at Borsberry Law understands how demanding the legal process can be. Without representation of any sort, you risk facing the most severe consequences for your crime. However, it's the job of our attorneys to provide a fuller picture of your case. We work to secure you plea deals, help reduce charges or outright exonerate you. And while we can't guarantee the outcome for your case, we can make sure the result is the best possible one depending on your situation.
Do You Need an Attorney?
While you may think hiring an attorney can be more costly than it's worth, that's simply not the case with criminal defense. The repercussions of your trial and final sentencing can severely impact you and your family for the rest of your life. However, a defense attorney can help to minimize damage or outright prevent it.
Building a Case

While the attorneys prosecuting your case most certainly will be gathering evidence against you, you shouldn't stand by idle and do nothing in response. A criminal defense attorney will jump to your aid, gathering evidence, testimony, police reports and more, all to build a strong defense for your case. The goal is to convince a judge or jury you are either innocent or do not deserve as severe a punishment.

Negotiating Terms

After evaluating your case, we will provide guidance on how well we believe it will stand up in court. Depending on the situation, our team may advocate arranging a plea deal or reduced sentencing for your cooperation with the law. Not every case is a definite "innocent" or "guilty" verdict. However, based on the severity of your crime, previous records, unusual circumstances and other factors, we can negotiate for leniency.

Fighting for You

Other times, an evaluation of your case may open the possibility of us helping to prove your innocence. Just the same as before, we help to build your case by gathering all the necessary components. Furthermore, we help to prepare you for trial, take part in jury selection, and argue for your case in front of a judge. Throughout the legal process, we stand by your side. Our team will always fight vehemently for your rights.
A Legal Team You Can Trust
Criminal defense for Peoria IL is only one facet of the legal services Borsberry Law offers. Our team strongly focuses on areas of law involving family, children and other personal matters. We put ourselves in a position to best guide you through hardships you may sometimes face in your daily life. For example, the cases we handle include:
Talk with Our Lawyers
When determining the kind of criminal defense in Peoria IL you want, choose the legal team with experience and dedication to their clients. Contact the professionals at Borsberry Law today. You can call us at 309-637-9000 to schedule a free consultation. Also, we are located at 203 NE. Jefferson, Peoria, IL 61602, across the street from the Peoria County Court House.