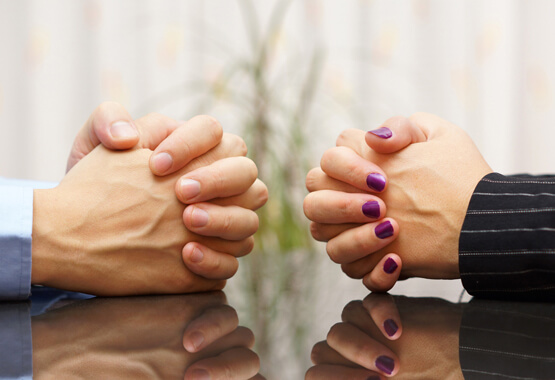 The Divorce Attorney East Peoria IL Wants on Their Side
Someone who can fight for your rights: this is what Borsberry Law Offices PC can offer. This is a stressful time for you. You don't need to be hassled with the details of a case that's already overwhelming enough. Because you're in a vulnerable place, you need the help of Borsberry Law Offices PC. We bring the compassion, experience and skill to help fight for what you deserve, offering you services in regards to separation, divorce, custody and visitation. Those disputes can be overwhelming, so choose the experienced team that knows what you need. No matter how messy or amicable it is, we keep your best interests in focus. Consult with Borsberry Law Offices PC today – the divorce attorney East Peoria IL wants on their side.
We also offer these family law services:
Why Hire a Divorce Lawyer?
The answer is simple: we're on your side and do all we can to get you a favorable outcome. Going through a divorce without a qualified attorney on your side can come back to haunt you later. Check out these advantages of hiring a divorce lawyer:
Knowledge of the law: Because most people are unfamiliar with matrimonial law and family court, they may make mistakes when trying to handle it on their own. A lawyer, on the other hand, can navigate the processes easily thanks to in-depth knowledge of the law. We know the processes, the quirks of the judges and what the timeline will look like.
Objective viewpoint: Divorce is emotional. We approach the situation with a clear head and experience. Yes, you may be having feelings of sadness, betrayal, fear, depression, anger, confusion and resignation. That's all perfectly normal. Problem is, those feelings cloud your judgement and make you unable to work productively in resolving important matters. A divorce lawyer brings an objective approach to the table and can speak as a voice of reason.
Paperwork: The amount of paperwork involved in a divorce is extreme. It takes a lot of time to fill out documents and file them by the deadlines. Let your lawyer handle all of the details so you don't have to.
Contact Our Divorce Attorneys in East Peoria IL
Navigating a divorce? You need a calm voice of reason and an aggressive team to get results in your favor. Call Borsberry Law, located at 203 NE. Jefferson, Peoria, IL 61602, across the street from the Peoria County Court House, at 309-637-9000 for a free consultation.